My new instrumental EP Songs from Home Volume 2 is out now. This release picks up where Songs from Home Volume 1 left off. Volume 1 was mostly acoustic with a little bit of electric guitar thrown in for texture. Volume 2 features my electric guitar playing and a full rhythm section on 4 of the 5 tracks.
CLICK HERE for links to stream/purchase the EP.
I once heard the following advice: "What music do you want to hear? Go make THAT music!"
I don't remember who said that, but I took it to heart and did exactly that with this project. That said, I'm incredibly proud of how this EP turned out.
I enlisted the help of some of my most talented friends to bring this music to life. More on that and the inspiration behind each track below.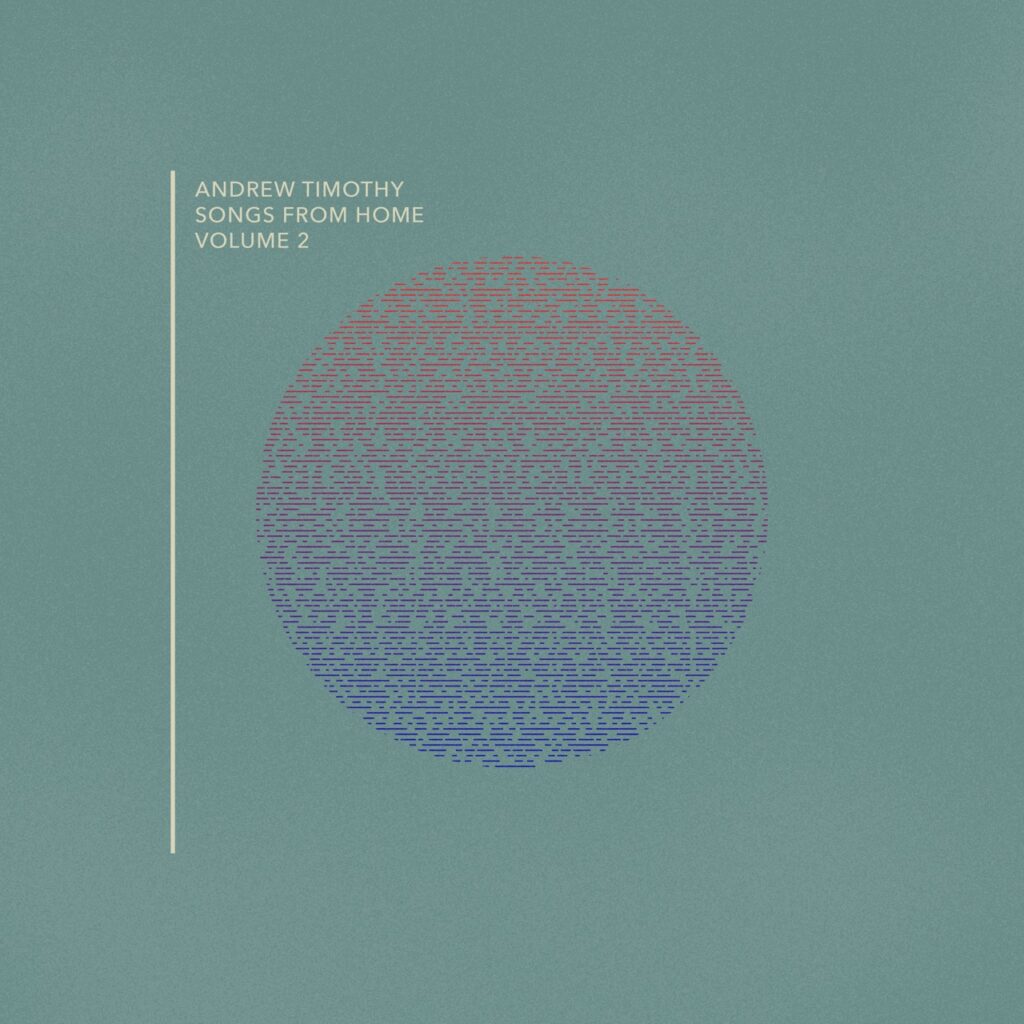 Track 1 – Honey Cruller
Credits
Drums – Spence Erickson
Bass – Walter Blair
Organ – Vannie Williamson
Guitars – Andrew Timothy
Notes
I was in a band (Worship United) with the fine gents that played on this track from about 2014-2017. Not only are these guys world class players, but they are also some of the finest human beings I've had the pleasure of knowing. I wanted to give these guys a chance to shine on this track, and shine they did!
The song title was inspired by the most delectable treat on the Tim Horton's menu. Worship United took a couple trips to our friendly neighbors to the north and one of the most notable takeaways was that Tim Horton's is better than Starbucks.
Musically, this track is the sound of a white boy from Alabama trying to get funky…but not quite being able to shake all the redneck off.
The rhythm guitars and the country sounding lead are my Bluesman Vintage Tele. The octave fuzz solo guitar is my Suhr JM (the gold one I play on the road a lot).
Track 2 – Abide
Credits
Drums/Percussion – Spence Erickson
Acoustic and Electric Guitars, Bass – Andrew Timothy
Organ – Jeremy Mayfield
Guest Electric Guitar Solo – Mark Lettieri
Notes
You hear that tasty guitar solo after the recap of the A section? That Mark Lettieri…one of my favorite guitarists and one heck of a nice guy. I knew I wanted to have Mark play on this EP, and this track was the perfect opportunity to let him add some magic.
The melody for this song came suddenly on a calm afternoon at the house. The kids were running around, and I was just casually playing my guitar with no intention of writing a new tune. Seems that how all the best ideas come about.
The main melody guitar and the "chank" rhythm guitar is my Bluesman Vintage Tele. The guitar that comes in on the B section is my Gretsch Country Classic Jr. I played the solo on my Suhr JM…neck pickup with the volume knob rolled back just a bit. That seems to open up the sound of the P90s. I also layered in my D'Angelico Deluxe DC on some rhythm parts.
Track 3 – Boolah Blues
Credits
Drums – Brandon Hays
Upright Bass – Erik Coveney
Organ – Jeremy Mayfield
Guitars – Andrew Timothy
Special Guests – Macie and Franklin Timothy
Notes
A few months back my 2 year old son started yelling "BOOLAH" at random. I still have no idea as to the meaning of the term, but it does cause a chuckle…and serves well for the inspiration for this song title. My 2 "big" kids (Macie and Franklin) are the adorable voices at the end of this track.
Honestly, I doubted this track when I first started working on it. All my doubts vanished though when I heard Brandon Hays play drums on it. Then when Erik Coveney added some big bass, it became one of my favorites.
The rhythm guitar and the main melody is my Bluesman Vintage Tele. The jazzy solos were played on my Gretsch Country Classic Jr.
Track 4 – Sweeter And Sweeter
Credits
Drums – Spence Erickson
Bass – Erik Coveney
Piano and Organ – Chris Springer
Acoustic High Strung and Electric Guitars – Andrew Timothy
Notes
Of the 5 tracks on this EP, this is the one I'm most proud of. I enlisted the talents of a friend of mine who served as a mentor throughout my college and early career days. Chris Springer is a musical force, and seems to always play the perfect part for whatever song he's playing on.
The title was inspired by a paradox. I've noticed that the heavier the responsibility placed on my shoulders, the lighter it all becomes. The more struggle I face, the more joy I have in the fight. The more the world around me sinks into hopelessness and despair, the more confidence I have in God and his promises.
This paradox came into full view as 2020 unfolded. My main source of income (touring) was suddenly taken away 2 months before my 3rd child was born. My wife is a stay-at-home mom, so I felt the pressure of being the sole provider for the family. Then late last fall I got the news that our 4th child was on the way. I was thrilled, but obviously concerned with how to provide for this growing family with virtually no tours dates on the horizon.
Even so, I've never experienced more love, joy, or peace than I have this past year. What a beautiful paradox.
The intro was played on my D'Angelico Deluxe DC. The melody is my Les Paul. I played my Gretsch Country Classic Jr. for the solo.
Track 5 – Be Thou My Vision
Credits
Nylon String Guitar/Arrangement – Andrew Timothy
Notes
I wanted to end Songs from Home Volume 2 the same way I ended Volume 1…with one of my favorite hymns arranged for solo guitar. The lyrics to this hymn have become a recurring prayer. As the father of a growing family I'm responsible for casting the vision for our family and seeing to it that we live into that vision. Asking God to BE that vision is the simplest, yet most profound prayer I can think of.
I recorded this with my Alvarez Yairi nylon string guitar. I have a pretty lengthy history with that guitar. I bought it in college when I was studying classical guitar and spent 1000s of hours on it in those days. Unfortunately my classical repertoire and chops have taken the back seat for the past several years. Maybe one day I'll get back to it…
Other Credits
Ted Skolits helped my put the finishing touches on the mix. He basically took the mix from good to great. He also mastered the EP. If you need a producer, mix engineer, or a mastering engineer, call Ted. He's seriously great.
Paul Tynes designed the cover art. He's been a friend since my college days at Southern Miss. He's super talented. Hire him.